Beautiful and functional spaces in equal measures
When it comes to choosing a home interior designer, it's not only important they have a natural sense of good design, but also a strong technical understanding of residential construction.
That way, they can integrate your design seamlessly into the architectural process and ensure the smooth running of your project.
Pennington Phillips is a multi-disciplinary architecture company with a full range of architectural and interior design skills.
We take a holistic approach to interior design, drawing on our complementary knowledge of structure and technology, to create both beautiful and functional spaces delivered with professionalism.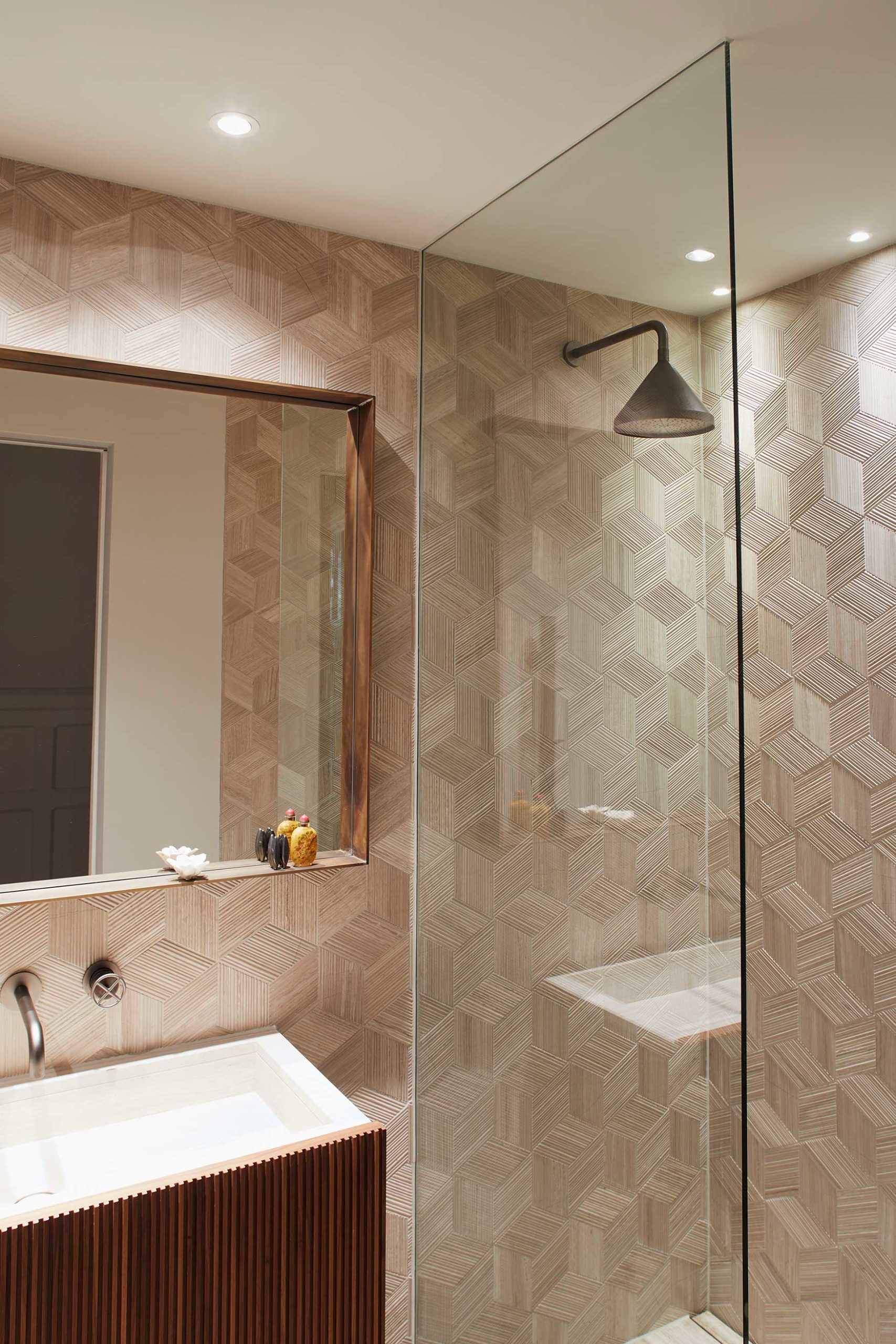 First, we'll arrange a consultation to discuss your requirements and develop the brief. We'll also ask you to complete a questionnaire, which will help us understand the form, function, tone, texture and atmosphere you're looking to achieve.
Next we work with you to develop and refine the schematic design, focusing on the specific elements and finishes of the interior space.
We'll then present you with preliminary floor plans, accompanied by elevations and visualisations.
Planning permission and building consent
After you've approved the schematic design, we'll move onto the production of a detailed package for tender and construction.
This will incorporate fully detailed, dimensioned and annotated CAD drawings to include furniture, finishes, lighting, electrical layouts, room elevations, joinery and feature detailing.
We'll also draw up a schedule of works and specification documents covering interior furnishings, lighting, colour schemes, paint, textiles and equipment.
Next we invite tenders from a range of trusted contractors. We then review all tender returns and, depending on the nature of the project, appoint a main contractor or specialist subcontractors on an individual basis.
We also brief all contractors, subcontractors and suppliers involved in the process to ensure they're fully informed of their role.
Once your work is under way, we'll manage the purchase, delivery and installation of furniture, fixtures, fittings, flooring, window dressings and equipment, following a carefully planned schedule so they arrive onsite at just the right time.
Onsite project management
We'll make regular onsite visits to oversee progress of your project, ensuring works are completed to the highest standards and in line with agreed budgets and schedules.