If you require a building survey then we can help
Your home is probably the biggest investment you'll ever make. So it makes sound financial sense to know exactly what you're paying for.
We offer a range of residential and commercial surveying services that help take the stress out of buying or leasing a property.
Our easy-to-understand reports provide a simple checklist of action points you should bear in mind before you proceed with your purchase – presented clearly and succinctly as a series of items that require repair or further investigation.
Our surveyor will call you immediately after his visit to explain his findings in simple everyday language. This speeds up the buying process, by allowing you to proceed ahead of our full written report within another three to four days.
What's more, our surveyor is a fully qualified member of the Royal Institution of Chartered Surveyors (RICS). This means you can be sure of independent, impartial and knowledgeable advice, backed up by the peace of mind of professional indemnity insurance protection.
Professional valuations for probate and matrimonial purposes. We can also act as a single joint expert on behalf of both parties in divorce proceedings.
In addition, we provide land valuations for both the residential and commercial sector, using our in-depth knowledge of the local area to identify development potential.
Schedule of condition surveys
For formal attachment to a lease of a commercial property at the start of a tenancy.
Our schedule of condition surveys also provide prospective tenants of public houses with a valuable bargaining tool by highlighting any onerous repair obligations.
Acting on behalf of either party, we'll work in conjunction your neighbour's surveyor to draw up a party wall award and supporting documents outlining conditions to the proposed works.
Forensic building investigations
We carry out highly detailed visual inspections, non-destructive investigative work and analysis to determine the causes of building defects and failures.
We provide pre-purchase surveys to homes across North, West and Central London, as well as property valuations where required.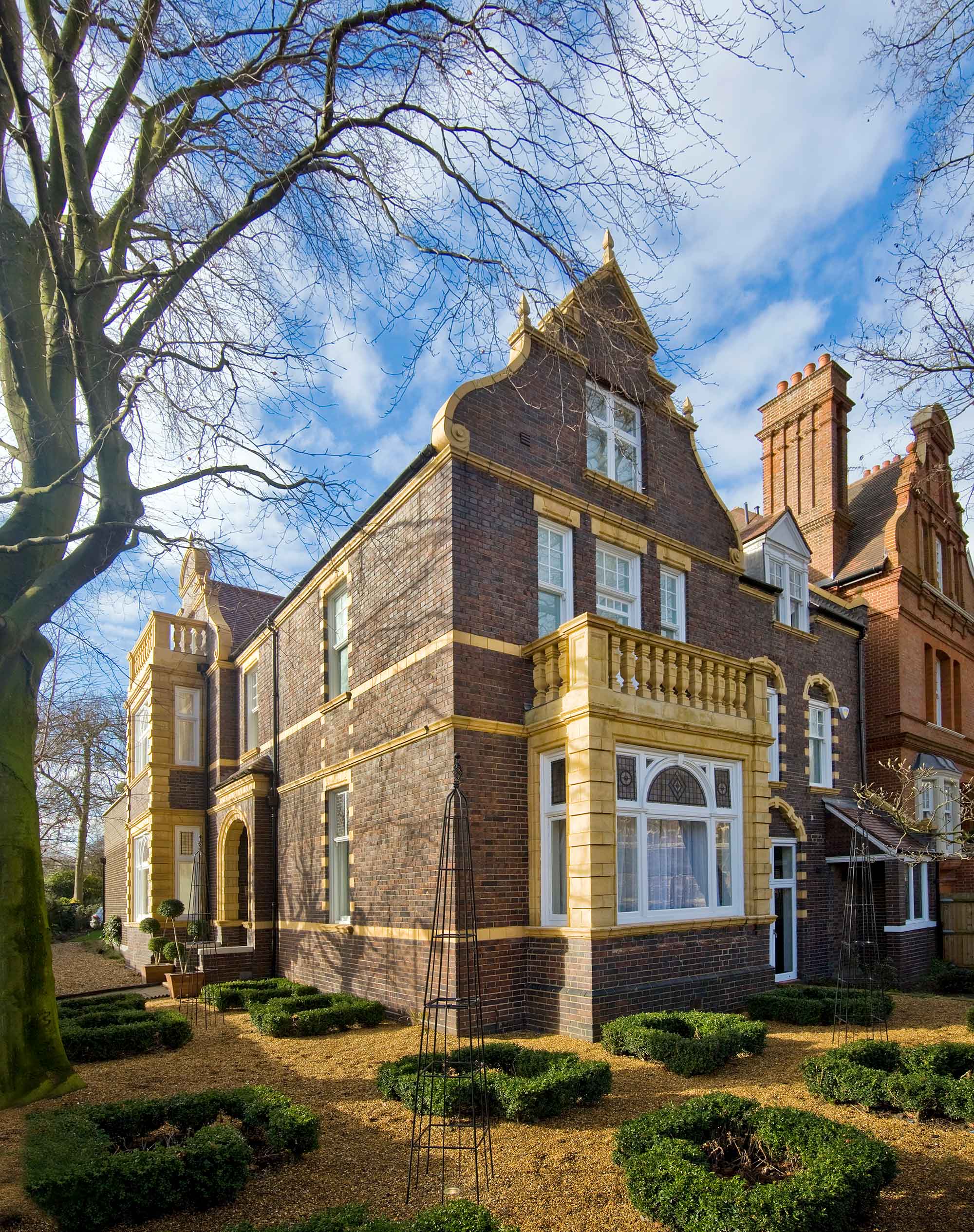 We'll carry out a full visual inspection of the roof tiling or slating, chimneys, flashing, verges, gutters and downpipes.
We'll make an internal inspection of the roof tiling or slating, look for water penetration and check the condition of the internal timbers, water tanks and wiring.
We'll look closely for signs of cracking or bulging, which could point to subsidence or structural movement. We'll also check for surface stains that could suggest a water leak or roofing issue. And we'll inspect brickwork for recessed mortar, which may be in need of expensive repointing.
Our internal inspection includes an assessment of ground floor and lower ground floor areas for evidence of rising and penetrating damp. We'll also look for signs of cracking and examine the floors for symptoms of any structural issues.
In addition, we'll verify all windows and doors are in good working order and look for any signs of rotting. And, subject to the type of survey you require, we'll check the ceiling, plastering and all other internal finishes.
We'll test the hot and cold water supply, central heating system, plumbing and electrical installations under normal operation – along with a visual assessment of their general condition. If necessary, we'll recommend further testing and inspection by a qualified specialist.
We'll inspect foul and surface water drains for signs of leaks, cracks or blockages.
We'll check the condition of masonry and fencing, advising of any wholesale replacement where necessary. We'll also test the operation of gates and advise you of any deterioration through rust or rotting.